Shore Medical Center, Mayo Medical Laboratories Join Forces to Promote Patient Care
Shore Medical Center (SMC), based in Somers Point, N.J., has selected Mayo Medical Laboratories as its primary reference laboratory, a move that will give SMC access to Mayo Clinic's extensive menu of laboratory tests and clinical expertise, while enhancing the efficiency and affordability of advanced laboratory testing. SMC has gradually been sending specimens to Mayo Medical Laboratories and will be fully transitioned by the first quarter of 2015.
Through its worldwide network of more than 4,000 clients, Mayo Medical Laboratories enables hospitals, medical centers, and health care organizations around the world to send tests to the laboratories of Mayo Clinic, which are some of the most sophisticated in the world. Through this arrangement, SMC will offer its communities immediate access to complex tests performed by Mayo Clinic and clinical consultation with Mayo Clinic physicians and scientists.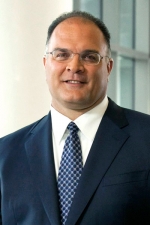 "While Shore Medical Center will continue to conduct most of its own inpatient and outpatient testing, the affiliation with Mayo Medical Laboratories will give us access to more advanced diagnostic and newly developed tests, especially in the areas of genetics and molecular testing," said Ron Johnson, CEO of Shore Medical Center. "Mayo Medical Laboratories provides tests that might be needed only on rare occasions, and tests that require special expertise to perform and interpret."
Shore Medical Center's access to Mayo Medical Laboratories' extensive test menu will enhance its ability to provide the highest quality laboratory testing for the South Jersey communities it serves.
"We're very excited about this.  Mayo Medical Laboratories is fully aligned with Shore's mission, vision and values. Our relationship with Mayo Medical Laboratories will truly enhance our model of patient-centered care," Johnson said.
Specimens taken at Shore Medical Center's inpatient or outpatient testing centers that require advanced testing will be transported via air to Mayo Clinic, with results often available the following day through a computer interface. Additionally, Mayo Clinic physicians and scientists in every specialty laboratory will be available for consultation regarding test selection, utilization and methodologies, and result interpretation.
---
About Shore Medical Center
At Shore Medical Center, kindness complements an extraordinary level of clinical sophistication. Our people are the foundation of this modern medical center where advanced technology harmonizes with compassionate care. Shore Medical Center attracts the area's best physicians, nurses and clinicians, and is the first and only hospital in New Jersey and one of less than 50 healthcare organizations worldwide to earn Designation as a Planetree Patient-Centered Care Hospital®. It is also the most favored among these professionals for their own personal healthcare needs. Shore Medical Center is home to six Centers of Excellence for Cancer, Cardiovascular, Neurosciences, Spine and Orthopedic, Emergency and Maternity and Pediatric care. Our passion drove us to develop affiliations with Penn Medicine, Onsite Neonatal Partners, Advanced ICU Care and Advanced Radiology Solutions, become a member of The Jefferson Neuroscience Network and have physicians on staff from the Rothman Institute. Shore opened its Pediatric Care Center, the first of its kind in New Jersey, in July of 2011 and its state-of-the-art Surgical Pavilion and Campus Expansion in September of 2011. The Shore Medical Center Foundation (www.GiveToShore.com) creates and implements dynamic philanthropic programs that support the mission of Shore Medical Center.
About Mayo Medical Laboratories
Mayo Medical Laboratories is a global reference laboratory operating within Mayo Clinic's Department of Laboratory Medicine and Pathology and offers more than 3,000 tests across the full spectrum health care subspecialties. As a part of an integrated group practice, our services enable health care institutions to collaborate with 160 Mayo Clinic physicians and scientists and 3,000 laboratory professionals, apply patient care-driven testing approaches, establish clinically proven test utilization strategies, and advance the integration of community health care delivery. We work side by side with hospitals to ensure that physicians and providers have knowledge of, and access to, the latest testing and treatment guidance. Learn more at MayoMedicaLaboratories.com.